Invest in Mexico Create a strategy
We are inspired from building and investing in residential communities that creates a perfect balance of luxury real estate and greater returns.
What we do
Real Estate Investments, Real Estate Developments and Home Construction, Property Management
Real Estate Developments &home Construction
We offer a full range of services tailored to both an investor or homeowner would it be a custom built home for your family or investment into real estate development to generate revenue. 
Creating wealth & managing real estate investment profile
We provide our clients with superior investment performance combined with first‐class service. We are committed to generating exceptional returns while providing quality real estate assets and excellent management service.
Custom financial strategies
We offer a personalized approach to financial management that lets you define your goals within your budget. We have has an exceptional capability to make judgments on markets and investments distinguished by local market knowledge and insight.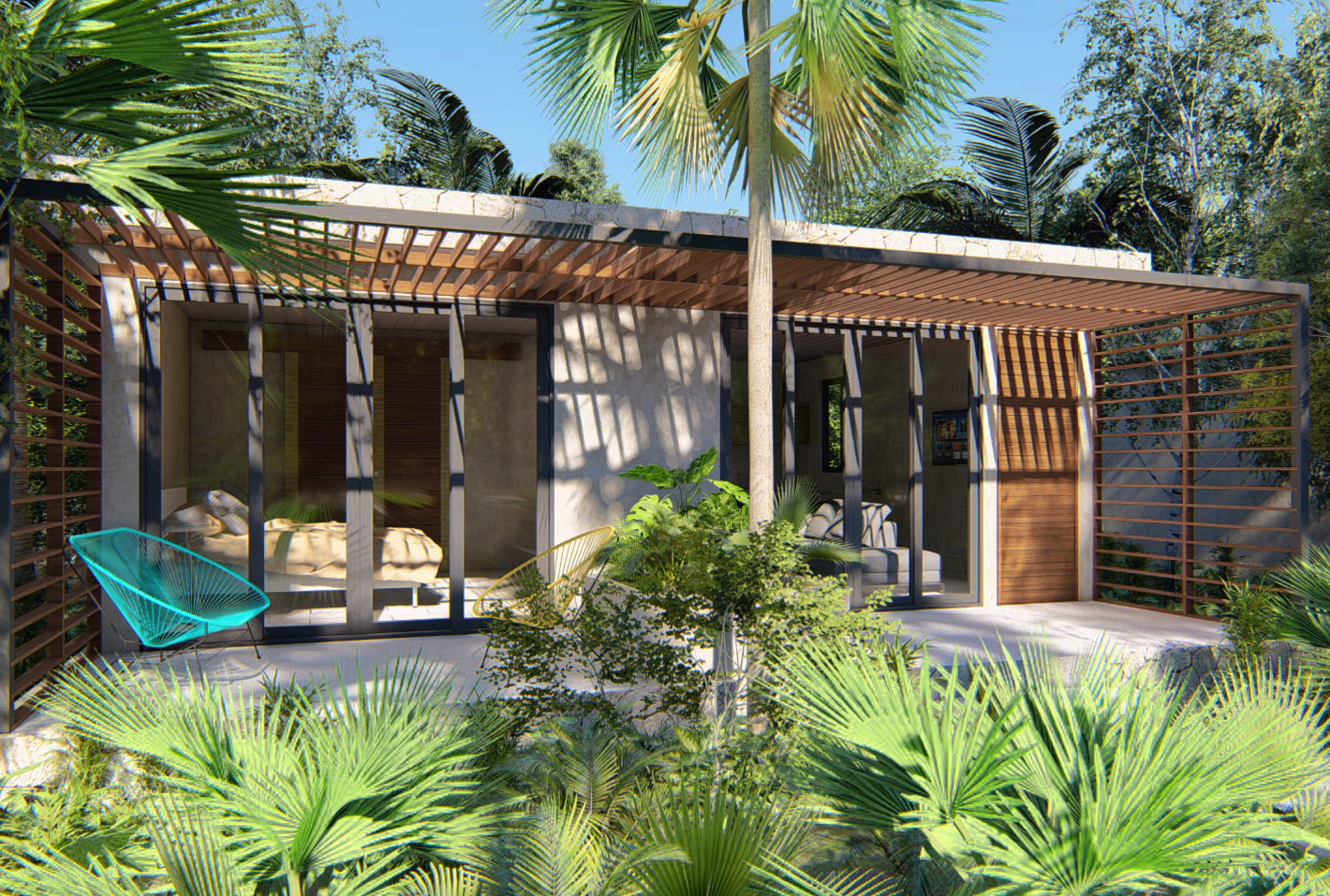 Marina tropicana villas
Marina Tropicana Villas are nestled in prime location between Tulum and Playa del Carmen right across famous Xpu-Ha beach, so you can enjoy the best of both worlds – the deep nature and lush tropical jungle and white sand beach.
Each private villa has 2 bedrooms, 2 bathrooms and spacious terrace for total relaxation. Development is surrounded by a beautiful jungle garden with a pool and reception area. A modern architectural design and the high quality of construction combined with carefully considered jungle landscaping, makes it clear from the outset that this is place you want to be.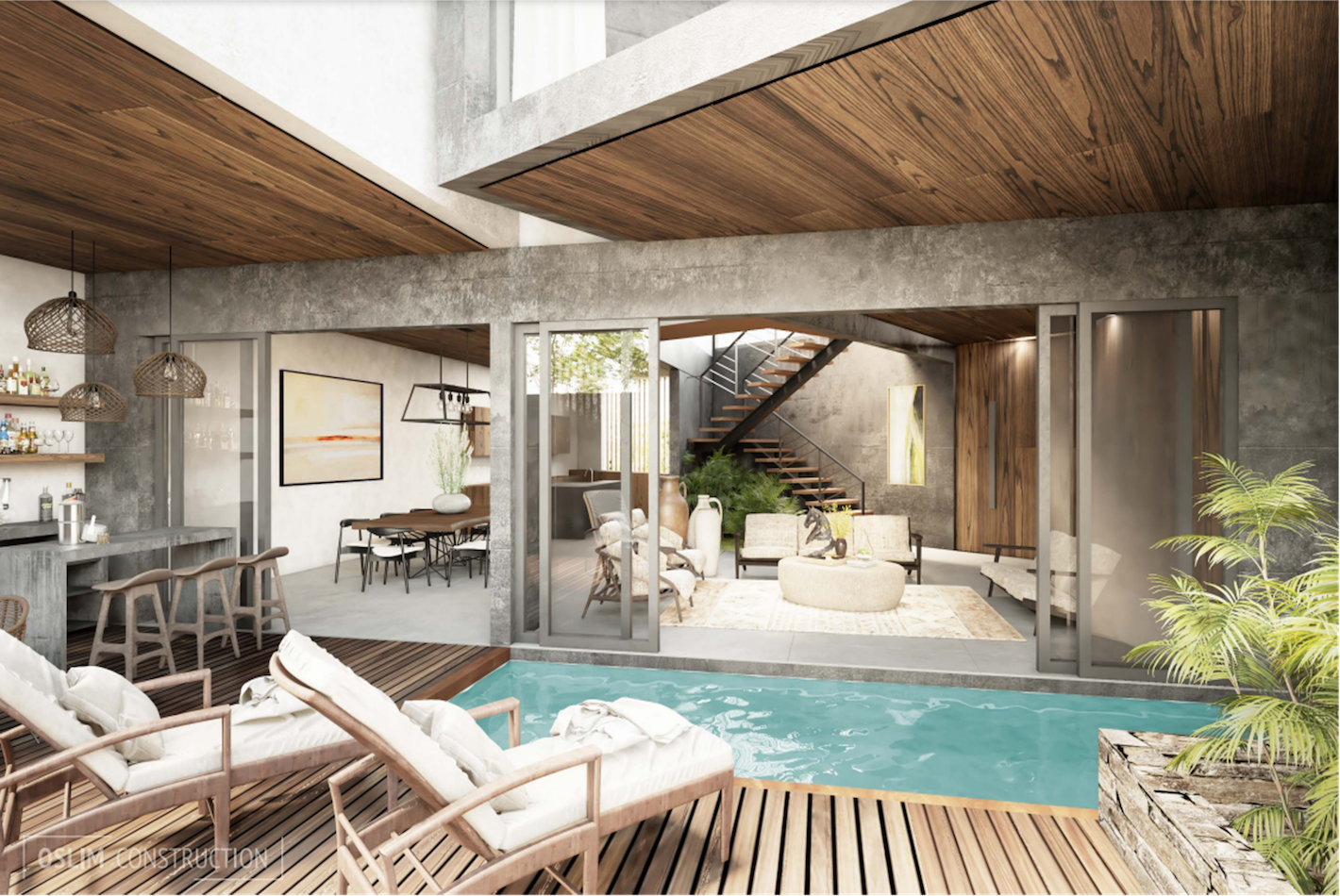 Buluc villas. tulum country club
BULUC VILLAS is a residential complex of 19 exclusive villas located in luxury Tulum Country Club. TULUM COUNTRY CLUB is the only residential development of Tulum fully urbanized, with infrastructure services finished and operating. It gives residents a lot of benefits like living on the First level PGA Golf course, access to the beach club, preferred golf rates, security 24/7, restaurants, fitness club, cenotes and more.
Every villa has its own private pool, private parking and BBQ and comes with 5 year warranty from developer. Also developer offers financing with flexible rates and individual payment schedule.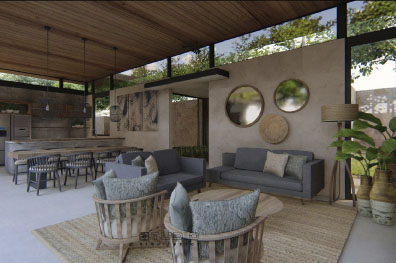 Villa Sun Marina
Marina Tropicana is proud to be the main investor in the first ever wheelchair fully accessible resort in the Riviera Maya. We have invested a lot of resources and research into this growing market and has always been a leader in investment properties that have great returns for their investors.
Villa Sun Marina has 8 self contained villas each with it own pool. For the clients resort offers fully accessible vehicles and wheelchair beach access, so visiting the Riviera Maya has never been so easy. For our investors this will create a major need in the area and Marina Tropicana is proud to be an industry leader on this market.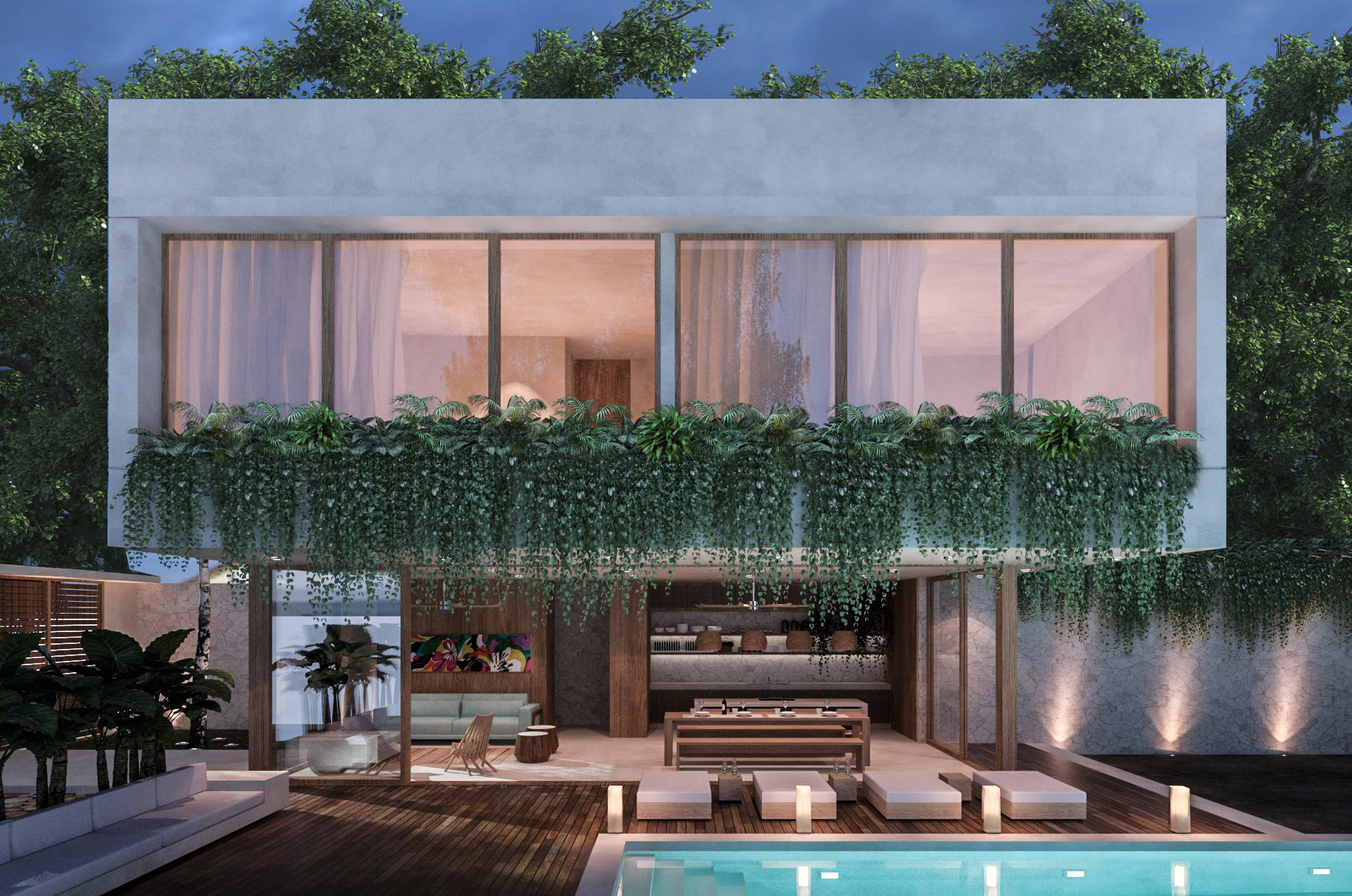 Custom built homes
Your building journey begins long before the first bit of concrete is poured and all dimensions are confirmed or your keys drop into your hand. It begins with a dream, a vision of your perfect home and a path ahead to the first family meal in your new home. 
We are self-confident, professional and experienced Canadian developer, offering only the best for our clients. Being in the area of Riviera Maya for 20 years and combining Canadian background and knowledge with all the peculiarities of local construction we are providing only high quality of construction.
"
We have created and developed a better way to invest in the Mexico real estate market. With our strategy and market insight our clients have received much greater returns.
Scott Meadus, Marina Tropicana Managing Partner
"
We have over total 40 years of real estate investment and construction experience In North America and Mexico.
Marina Tropicana real estate and development embodies a philosophy of returning the best investment returns for all of our clients and investors in every development we invest in and build.
About us
Providing Reliable and Transparent Services
Marina Tropicana is inspired from building and investing in residential communities that creating a perfect balance of luxury real estate and greater returns.
Marina Tropicana is today regarded as one of the premier Foreign Investment Companies of real estate in the Riviera Maya and North America.
Marina Tropicana real estate and development embodies a philosophy of returning the best investment returns for all of our clients and investors in every development we invest in and build.
Perfect balance of luxury real estate and greater returns
Questions and Projections of the Mexico Area
Can Foreigners buy real estate in Mexico?
Yes, a person of any nationality can legally buy real estate in Mexico. However, to purchase property within the restricted zone, (50 kilometers or 31 miles from the shoreline) foreigners are required to purchase property through a bank trust (fideicomiso) or by establishing a Mexican corporation.
WHAT IS THE RESTRICTED ZONE IN MEXICO?

The restricted zone is property within 50 km or 31 miles of Mexico's coast, or within 100 km or 62 miles of Mexico's borders.
WHAT IS A FIDEICOMISO?

Fideicomiso is a bank trust created in order to comply with the provisions of Article 27 of the Mexican Constitution in which foreigners are limited in acquiring the direct title to the property in the restricted zone.
HOW LONG DOES IT TAKE TO COMPLETE A FIDEICOMISO?

To request a permit and complete the process may take five to six weeks.
WHAT ARE SOME OF THE DETAILS OF THE FIDEICOMISO

The bank's name appears on the title as the owner of the property. However, the beneficiary has all the rights over the property, including the right to: sell, rent, renovate, build, etc. The bank cannot sell or dispose of the property without the beneficiary's written consent. The properties held in trust are not considered an asset of the bank. To establish a trust for a property in the restricted zone, it is necessary to obtain a permit from the Secretaría de Relaciones Exteriores (Secretary of Foreign Relations) which has a duration of 50 years and is perpetually renewable or transferable. The beneficiary must pay an annual fee to the bank for the administration of the trust, which, depending on the bank, will be between $500 and $600 USD. You can purchase more than one property with the same fideicomiso; however the annual costs will increase as well.
What are the advantages in investing through our Mexican corporation?
Foreign individuals looking to invest and do business in Mexico can do so through our incorporated Mexican Company.
WHAT ARE THE BENEFITS OF INVESTING IN OUR CORPORATION?
Our Mexican corporation has the same legal rights as a Mexican Citizen to acquire property anywhere in Mexico, including real estate in the restricted zone, without acquiring through a fideicomiso.
The corporation has the potential to be a very lucrative venture by renting out prime vacation property.
You can also can give dividends and tax advantages from your Mexican Corporation.
Investing in our Mexican Corporation also provides the required financial data to aid in residence visa applications.
We have many properties that are obtained through our Mexican corporation.
There is no limit to how many properties our Mexican corporation owns.
We treat all our investors as business owners and we file reports monthly and annual financial reports as well as conduct annual shareholders meetings
Facts Quintana Roo projected to see 65% investment increase in 2019
Quintana Roo has been projected as being one of the strongest economies in the country for this year, not only in terms of tourism, but also in investments.
According to El Instituto de Desarrollo y Financiamiento de Quintana Roo (Idefin), the state is anticipated to see a 65 percent increase in its economy with projects in real estate, health, communications and technology.
They report that over the course of the year, 15 foreign-investment projects are already set for both the north and south.
In the south, specifically in Chetumal, real estate developments, health projects and technology centers are being planned that will modernize the urban infrastructure pending the relocation of the Tourism Secretariat (Sectur) to the state's capital city.
The investment groups are from the United States, Canada, Spain and France and the projects are focused on the real estate, health, communications, technology and agro-industry sectors.
In 2018, according to data from la Secretaría de Economía, Quintana Roo received $274 million USD in foreign investments, mainly from the United States, Spain and Canada, a figure that is forecast to increase dramatically this year.
Telcel is also investing in a tower that will allow the capturing and distributing of cell phone signals in southern communities such as Maya Balam, Kuchumatán, Caanlumil, Miguel Hidalgo, San Isidro la Laguna, Blanca Flor and Ávila Camacho.
This investment is part of a larger project that includes the installation of five antennas in different communities so residents of at least twenty towns in the south will have access to digital technology.
For the north, the government recently announced a new multi-billion-peso mega mall for Cancun. In December, Canadian company K & A Associates announced their intention to invest around 4.5 billion peso in the development of medical and residential facilities due to the state's booming growth.